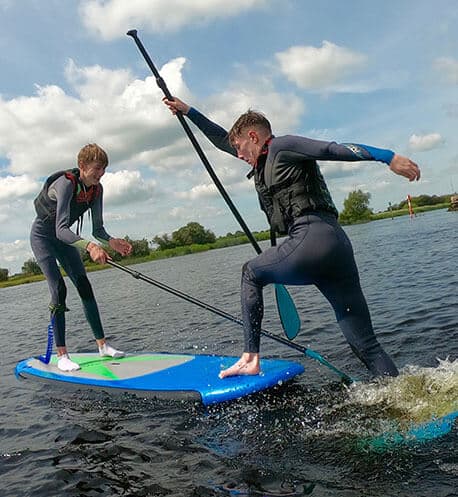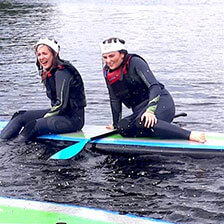 Hens & Stags
Take the stress out of organizing your Stag or Hen weekend away.
Mid Ireland Adventure & Slieve Bloom Mountain Bike Centre caters to all your needs.
As well as providing super fun water and land-based activities we can also recommend the best local accommodation providers in the County Offaly.
All your water-based activities are located from our riverside base at Banagher marina, while our mountain bike tours and wellness days are set in the glorious Slieve Bloom Mountain in Kinnitty.
Packages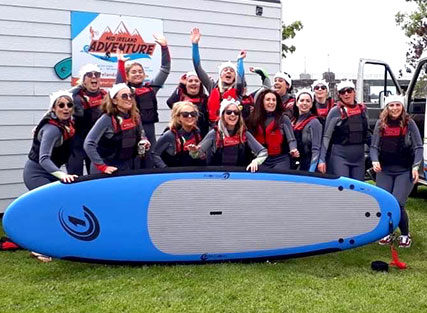 Water Sports Adventure
Relax your body and unwind your mind with a Stand-Up Paddle Board Safari or Kayaking Tour on the majestic river Shannon or Grand Canal. Set out from our riverside base and explore the same waterways that the Vikings navigated in the 10thcentury. Once everyone is comfortable on the water, we will introduce some fun interactive games to ensure everyone feels to Shannon water on their face.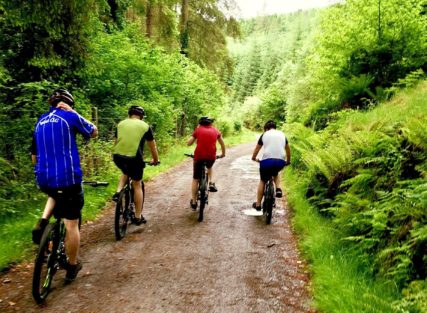 Land based activities
A little adrenaline can be a very good thing. Get off the beaten path and explore the picturesque landscapes of the glorious Slieve Blooms by mountain bike. There's no Wifi in the forest but we promise you will find a better connection.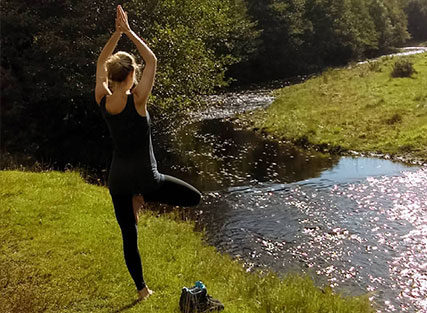 Wellness Day/ Archery at Kinnitty Castle Hotel
Retreat to the mountains in the heart of Ireland with our Wellness Day. The Slieve Bloom Mountains are among the most unspoiled and least explored areas in Ireland and a hill walker's paradise. In return, lunch will be served at the four-star Hotel Kinnitty Castle where you can relax by the fire and catch up on the morning's activities. You will then enter the Yoga Dome for an afternoon yin yoga session which will be sure to stretch out tired muscles before heading home, feeling like a new person! No better way to clear your head and escape for the day.
Archery
Nothing clears a troubled mind than shoot a bow. Discover the joy of losing a perfectly aimed arrow at your target under the keen eye of our experts. Shooting a modern-style recurve bow is truly invigorating, and the medieval-style longbow, made to all traditional standards, offers a true test of skill and strength. Every session is carefully tailored to the ability of the participants. We will lead you through every step of the experience.
These are just some of the events that we can offer. Please contact us directly to discuss your exact requirements.