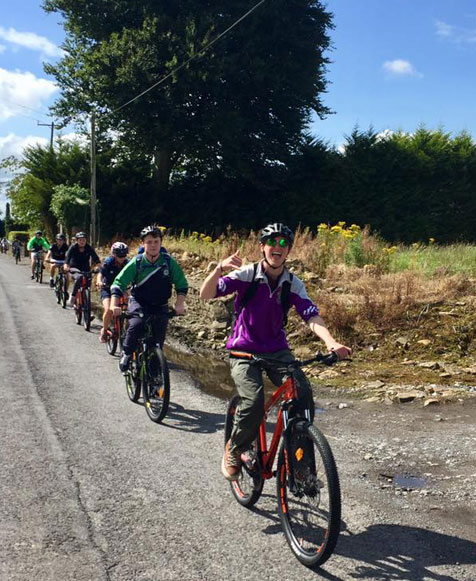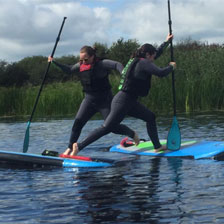 Corporates
Are you looking to get the most from your team? Perhaps you're looking to grow your business or you're simply looking for a fun way to explore working relationships through team building activities?
Our stunning locations at Kinnitty Castle Hotel in the Slieve Bloom Mountains and from our riverside base at Banagher on the Shannon means that all of our activities offer up beautiful environments for your team to bond, develop and share new experiences together, helping you to make the most of your time outside the office.
At Mid Ireland Adventure we deliver customized Corporate Team Building Experiences that Challenge and Inspire staff to work together to achieve their goals. Whether you're looking to mix up your annual conference, or you want to celebrate your successes in a completely new way, outdoor activities can help to inject more fun into your event, making it truly one to remember.
Let us take the stress out of planning your corporate day out of the office. We work closely with our business partners in offering additional services including overnight accommodation, transport to and from your place of work, and lunch and evening meals.
All of our corporate events are bespoke to your tastes, requirements, and budget. Some of the amazing corporate events we can do include.
Packages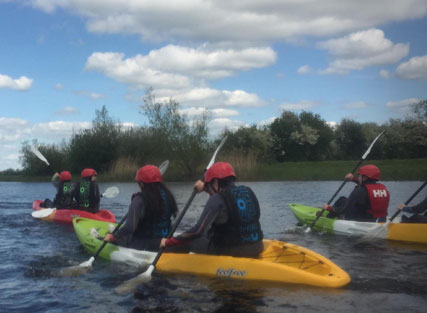 Water Sports Adventure
Relax your body and unwind your mind with a Stand-Up Paddle Board Safari or Kayaking Tour on the majestic river Shannon or Grand Canal. Set out from our riverside base and explore the same waterways that the Vikings navigated in the 10th century. Once everyone is comfortable on the water, we will introduce some team bonding games that will test your communication skills and get you to trust your colleagues.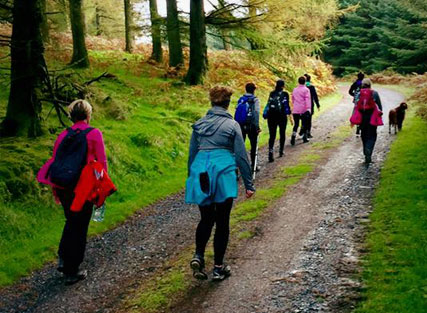 Land based activities
Mountain Bike Tour of the Slieve Bloom Mts. A little adrenaline can be a very good thing. Get off the beaten path and explore the picturesque landscapes of the glorious Slieve Blooms by mountain bike. There's no Wifi in the forest but we promise you will find a better connection.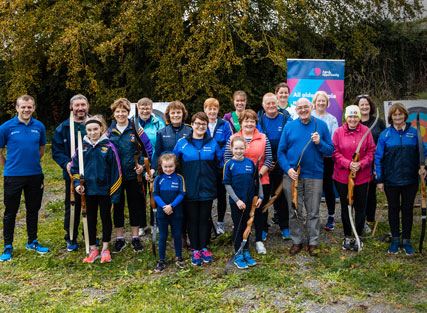 Archery & Ask Games
Nothing clears a troubled mind than shoot a bow. Target Archery is one of the most popular corporate games to participate in. Discover the joy of losing a perfectly aimed arrow at your target under the keen eye of our experts. Shooting a modern-style recurve bow is truly invigorating, and the medieval-style longbow, made to all traditional standards, offers a true test of skill and strength. Every session is carefully tailored to the ability of the participants. We will lead you through every step of the experience.
Ask games include a number of field games that cover all the key areas of focus including communication, planning, and working as a team. Ask games are very interactive and require the team to work together. Sometimes a stronger individual tries to take over but they usually mess it up.
These are just some of the events that we can offer.
Please contact us directly to discuss your exact requirements.
Questions you might have?
Where do we meet?
This depends on the activity, All our land-based activities start from the grounds of Kinnitty Castle and our water-based activities are located at our riverside base in Banagher Co Offaly.
Will the activity go ahead in the rain?
We can't make the session can we get a refund?
We offer refunds within the first 24 hours after a booking is made, if you cancel the session/do not show then a refund is not available.
Testimonials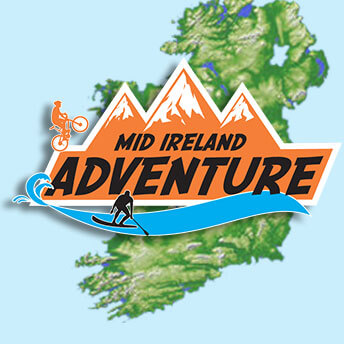 Jonathan provides an excellent service every-time for any group I've ever had with him. 100% professional, 100% one on one attention to all his groups. I've near been out with a better adventure tour cannot recommend Mid Ireland Adventure Tours enough . If youve got a birthday group or activity day for work colleagues or club you will have an excellent experience here.
Yvonne Woods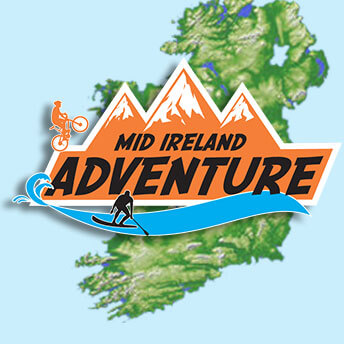 We had an absolute ball with Jonathan and Eimear on the river last week. There was about 15 girls down and the guys really looked after us. We all had a brilliant time stand-up paddle boarding. Would highly recommend. cheers guys and good luck with the future.
Sally Bell