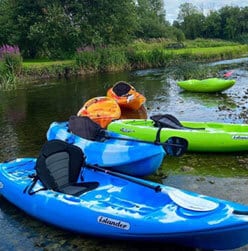 Activities and Events
Relax your body and unwind your mind through awe-inspiring outdoor adventures on the majestic River Shannon, or Grand Canal through ancient waters that were once navigated by Vikings in the 10th century.
Mid Ireland Adventure is beautifully positioned along the River Shannon in the charming, rural town of Banagher On the Shannon, while its sister company "The Slieve Bloom Mountain Bike (MTB) Centre" is located at the foothills of the Slieve Bloom Mountains.
As Europe's oldest mountain range, the Slieve Blooms is home to Ireland's largest state-owned Nature Reserve, offering the perfect location to explore the great outdoors.
Through the passionate and experienced Mid Ireland Adventure team, explore this epic landscape through a wide range of unforgettable land and water eco-based activities from guided mountain bike tours, hiking tours, and archery workshops to stand-up paddleboarding (SUP) and kayak safaris.
Highlights include:
Mid-Ireland Adventure Team: Passionate adventure experts | Knowledgeable | Customer-focused.
Epic Landscape: Off the beaten track | Unspoiled Slieve Bloom Mountains | River Shannon | Land & water.
Simply Be: Breathe the fresh air | Enjoy the great outdoors | Embrace the natural surroundings.
History | Learn the secrets in the landscape | From Vikings to Ireland's legendary Celtic heroes.
Adventure & Tours: Try something new! | Learn from experienced guides | Memorable experiences.
Testimonials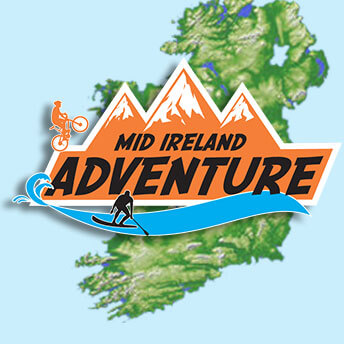 "Highly recommended tour through the Slieve Bloom mountains. Jonathan was an excellent tour guide who showed us the hidden gems and history around the mountains and was a pleasure to chat to. Whether you are in the mood for a Sunday morning adventure or have a group of friends coming to visit the midlands, this is an excellent way to spend a few hours."
Anna Rourke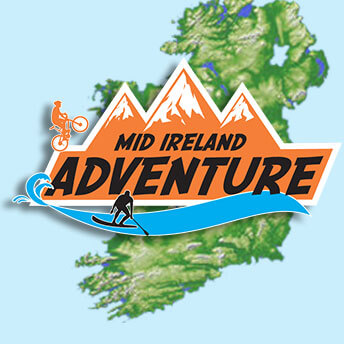 "Just spent today biking in Slieve Blooms with Mid Ireland Adventure. Scenery, Area History, Good Company and some nice scones to finish off!"
Mericia Fitzgerald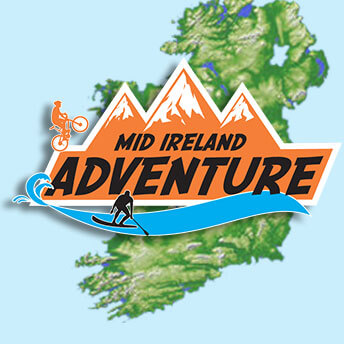 "Service are second to none had a great weekend spent with family definitely will come back with more friends soon it will be available! Mountain bikes are most favourite!"
Egutis Ma